At Spine Plus ALL of our clinics are able to provide TECAR Therapy to maximise recovery from pain and injury even in the deepest hardest to reach tissues. Our TECAR machine are TOP OF THE RANGE, for example the MEDIPHARON 5 (by Medisport). 
These are extremely versatile machines that can help both acute and chronic injuries, involving a variety of different tissue types at various different frequencies depths.
What is TECAR Therapy and How Does it Work?
TECAR involves the following:
Passing a therapeutic radio-frequency electromagnetic current (RFEC) through the target tissues.
This speeds up the transportation of ionic substances.
And creates movement (rotation / oscillation) of compounds, especially water, sodium, potassium, calcium, chloride molecules thereby creating a therapeutic DEEP heating effect.
This increased blood flow and drainage, increases metabolic activity and positively influences  cells involved the healing / inflammatory response and changes in peripheral nerve conduction
TECAR Therapy in East London, Bow, Mile End, Essex, Chigwell, Woodford Green, Hornchurch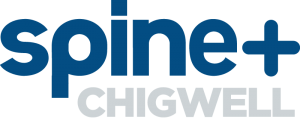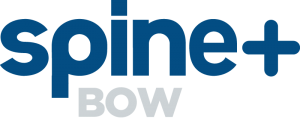 Bow
Chigwell
Woodford Green
128 North Street Emerson Park Hornchurch | RM11 1SU
Frequently Asked Questions About TECAR Therapy
Is The Medipharon 5 TECAR Therapy Safe? Yes, it has been fully tested and certified as being safe and therapeutic therapy to use with few contra-indications and very few risks of adverse reactions.
What Are the Contraindications to Receiving TECAR Therapy? Yes a few, as listed below:
Cardiac Pace makers
Suspected or obvious neoplasm (cancer),
Hearing aids,
Uterine Contraceptive Devices,
Pregnancy,
Epilepsy,
Fever and Infections.
Is TECAR Therapy Painful? No, not at all, it feels like a very pleasant warming massage sensation, not dissimilar to a heated stone massage. The difference being that with TECAR the healing electrical pulses pass far deeper into the body.
How Does TECAR Therapy Compare to Shock Wave Therapy? The two modalities are very different. Shock wave uses mechanical forces (in the form of air pressure to create. a "shock wave" to breakdown adhesions and calcified tissue as well as stimulate blood floor. Whereas with the TECAR electromagnetic waves are aimed at the target tissues to produce heat, drainage and stimulate cells involved with inflammation and healing. The two treatments can be used together and compliment each other, in fact we have seen particular success with plantar fasciitis patients when TECA Therapy is performed following shock wave therapy.
TECAR vs Ultrasound – What's the Difference? As with shock wave, Ultrasound therapy uses mechanical forces to create movement of particles and damaged tissues, albeit these forces are a lot lighter with ultrasound and therefore perhaps more appropriate to acute settings. TECAR can benefit acute as well as chronic conditions but one big difference with ultrasound is that is will penetrate a lot deeper.
Is TECAR Therapy Effective? What Conditions Respond Well to TECAR Therapy? TECAR has many set protocols that have been tried and tested for conditions such as neck and shoulder pain and tension, low back pain, sciatica, symptoms due to arthritis in the knee and plantar fasciitis to name just a few.
How Many Sessions Will I Need? One of the great things about TECAR Therapy is that patients don't have to wait for many sessions to know whether it's helping or not. In general improvements will be experienced with just one or two sessions. Depending on the problem you suffer with, you might require a monthly top up treatment, as a form of pain management for chronic conditions. Since providing TECAR Therapy we've noticed that chronic conditions such as arthritic knees and long term back conditions (including mild spinal stenosis cases) have responded to TECAR where previously we were struggling to help these patients. In fact we go so far as to say that in our opinion TECAR is a "MUST HAVE" piece of kit for any clinic serious about providing gold standard back pain therapy and is the perfect adjunct to Osteopath, Physiotherapy or Chiropractic treatment. So far TECAR Therapy has proved a great investment for our clinics and the patients we care for. 
Book your London Osteopath appointment today