Flagship Spine Plus Clinic
THE CLINIC IS CURRENTLY UNDERGOING RELOCATION / REFURBISHMENT AND NOT OFFERING TREATMENT OR CONSULTATIONS AT THIS TIME – ANY INQUIRIES SHOULD BE SEND ON EMAIL TO [email protected]
Spine Plus in Harley Street can offer you Specialist treatment centre for all areas of Diagnostics, Osteopathy and Physiotherapy, including Back Pain Treatment, Neck Pain Treatment, Sciatica Treatment, Shoulder Injuries, Sports Injuries, and Rehabilitation.
We are also a specialist centre for IDD Therapy, this is a latest highly successful and trusted non-surgical treatment for chronic back and neck pain sufferers to regain a normal active life. If you are suffering from back, shoulder or neck pain.
You really don't have to suffer, call today, get assessed by one our specialists and get set on the road to recovery with London's Finest Treatment Teams.
| Manual Therapy: Osteopathy, Trigger Point (Medical) Acupuncture, Ultrasound Therapy – more info | Price |
| --- | --- |
| Initial Consultation & Treatment (60 mins) | £120 |
| Follow Up Treatment (30 mins) | £85 |
| 1:1 Pilates | Price |
| --- | --- |
| 60 minutes | £120 |
| 30 minutes | £85 |
| Company Directors Fees | Price |
| --- | --- |
| Full spinal, orthopaedic & (spinal) MRI review, treatment &/or referral planning (60 mins) | £200 |
| Follow Up Appointment (30 mins) | £110 |
| | Price |
| --- | --- |
| Initial Consultation & Treatment (45 mins) | £100 |
| Follow Up Treatment (20 mins) | £90 |
Darren Chandler - Osteopath & Clinic Director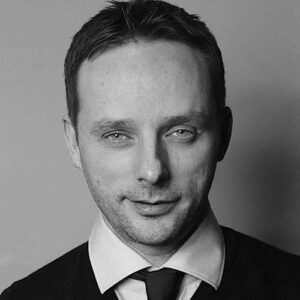 Darren teamed up with Robert in 2006 and together they established Spine Plus's London based chain of clinics. Prior to forming Spine Plus, Darren had been a national level badminton player and personal trainer, training many celebrities in London's West End. Darren studied at the British School of Osteopathy (BSO) where he was awarded the coverted student of year award in 2002. This was followed by training with the British Medical Acupuncture Society (BMAS) and courses in electrotherapy. Darren has a keen interest in clinical diagnostics and specialises in spinal, sports and work related injuries.
Dr Sajid Butt - Radiologist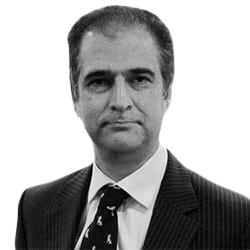 Dr. Sajid Butt MB BS, FCPS, FRCR. is one of the most experienced and well respected interventional radiologists in the UK specialising in musculoskeletal disorders, as well as working for the The Harley Street Spine Clinic he has lead role working for the NHS at The Royal National Orthopaedic Hosptial (RNOH), Stanmore. Dr Butt works in an advisary capacity to the therapists and clinicians at the clinic, he reports on all our MRI scans and other imaging and performs on-site image guided injections for our patients if and when this is required.
Spinal Surgeons
We work with a number of leading surgeons in the London area, offering subtly different surgical procedures and techniques, they include:
Sean Malloy
Colin Natali
Peter Hamlin
John Yeh
Bob Chatterjee
Rheumatologists
Rheumatologists we work with and refer to include:
Orthopaedic Sports Physicians
Sports injury doctors we work with include:
Dr Catherine Spencer-Smith
Here you can create the content that will be used within the module.
Alliance Medical, 136 Harley St, Marylebone, London | W1G 7JZ
Alliance Medical, 136 Harley St, Marylebone, London | W1G 7JZ

THE CLINIC IS CURRENTLY UNDERGOING RELOCATION / REFURBISHMENT AND NOT OFFERING TREATMENT OR CONSULTATIONS AT THIS TIME – ANY INQUIRIES SHOULD BE SEND ON EMAIL TO
[email protected]
Finding us
We are located a stones throw away from Regent's Park tube station just off of Marylebone Road.
Arriving by overland (train) or underground (tube)
The closest train station to our clinic is Regent's Park and just down the road is Great Portland Street station and also Baker Street.
Arriving by bus
Disembark at Regents Park station, Harley Street station or Great Portland Street and locate Harley Street.
Parking
Parking is available down Harley Street.