About Us
Information about Spine Plus
Introduction
Redefining treatment for back pain, neck pain and other musculoskeletal disorders. Our ethos is reflected within at all of our clinics, with therapists who are able to offer expert multi-disciplinary physical therapy for spinal disorders, "plus" other musculoskeletal conditions. Using cutting-edge technology, we have quickly gained a reputation as the UK's pre-eminent back care specialists, and are widely respected within both the NHS and private sector for our results with neck/spinal injuries and chronic ailments.
Facts
15 years treating Musculoskeletal Disorders

A team of over of over 10 clinicians providing Expert Physical Therapy, organising & analysing MRI scans, and other specialist treatments where necessary.

6 clinics

10,000 patients
Directors
Robert Shanks, Co-Managing Director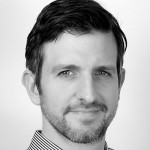 As company director and co-founder Robert is part of the driving force behind our multidisciplinary approach. Robert has been strongly influenced by his mother, a chartered physiotherapist with 40 years' experience. Robert graduated as an Osteopath in 2000 and subsequently furthered his education with several postgraduate courses, notably in medical acupuncture, electrotherapy and clinical Pilates (the latter with the renowned Australian Physiotherapy and Pilates Institute). As well as treating sports injuries and tension headaches, Robert's other main area of special interest is the management of patients with chronic low back pain and neck pain associated with disc problems.
Darren Chandler, Co-Managing Director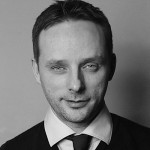 Spine Plus was established in 2006 bringing together the expertise of Darren and Robert to form centres of excellence in back pain management through a chain of London based clinics.
Although Darren's training was Osteopathy based, his wider knowledge of the spine, skeletal system and then their pain management has far exceeded the normal sphere of the osteopathic practitioner, preferring the title "Back Pain Specialist", which better describes his exceptional knowledge of the symptomatic causes and effects of back pain. This was gleaned over many years whilst shadowing some of the country's leading consultants in spinal surgery, pain management and radiology.
This has put him in a unique position, offering bespoke therapy for various musculoskeletal conditions whilst advising on Spinal Surgery, Injections and treatments based on an individuals pathology.
Darren Lectures on spinal pathology, runs courses on interpreting MRI scans of the spine in correlation with clinical findings. He is also a regular contributor with in the press, Men's Health Magazine and appears on TV in an advisory context.
Associates
David Papamichael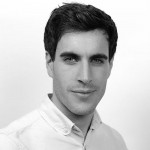 David has been with us since 2013 after finishing his Bachelor of Science degree. He works managing the Harley Street Clinic, as well as overseeing all the IDD Therapy patients. His particular interests lie in interpreting spinal MRI's as well as complex Lumbar spine abnormalities.
Noel Adams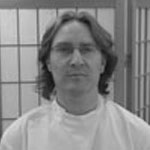 Noel is a former Ireland martial arts champion in Tae Kwon Do. He now works as one of our osteopaths; his special interests include treating frozen shoulders, cranial osteopathy and "kineisio taping". As with all our osteopaths, Noel has completed postgraduate training in acupuncture for which he has an interest in both traditional Chinese and western medical approaches. Noel is available at our Chigwell Clinic on Tuesdays, Wednesdays and Saturdays.
Terry Beach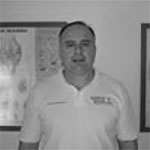 Terry is renowned for his "magic hands" – he is a naturally gifted sports massage and deep tissue massage therapist. Terry's main days in Waterloo are Wednesdays and Fridays, although he is sometimes available on other days and for home visits. Terry is one of our newer recruits; however in the time that he has been with us, his reputation for no-nonsense, firm, effective sports massage has spread like wild fire! Terry has already helped several national level athletes and sports people achieve their goals.
Ben Medniuk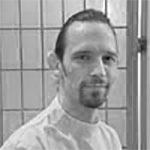 Ben is one of our most senior osteopaths, having worked at our Chigwell clinic for over 7 years. Ben is recognised by all (major) medical insurance companies including BUPA. Having supplemented his osteopathic training with post graduate courses in medical acupuncture and electrotherapy, Ben is able to offer treatment for a wide range of conditions using a combination of various approaches. His special interests lie in classical osteopathy and treatment of the elderly.
Lucy Jones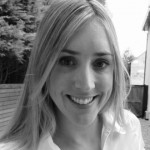 Lucy joined us in 2011 after graduation from the British School of Osteopathy. Since then she has completed her post-graduate Medical Acupuncture Training with the British Medical Acupuncture Society as already established herself a highly popular and competent therapist.
Dr Sajid Butt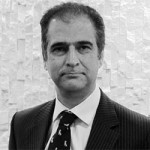 Ann Shanks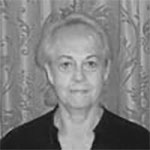 Ann is our head physio and the clinic manager at Chigwell. Ann used to work for the prestigious and world renowned "Bobath Centre", she has many years experience as both a physiotherapist and a physiotherapy manager in the NHS and private sectors. Ann, who is Robert's mother, works closely with our osteopaths and they with her, she helps coordinate the smooth running and patient management at all our clinics.
Juan Bedoya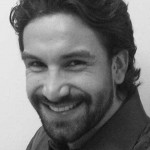 Juan is a highly skilled osteopath, massage therapist and personal trainer. He is currently our head trainer for clients requiring one to one corrective exercise sessions in order to build their core strength and spinal stability.
Sam Boland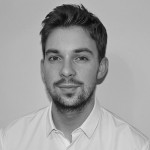 Sam is our newest member of the team. After studying a Bachelor of Science, his capacity to learn about the body grew. He then studied a masters in Osteopathy and gained a distinction, finishing top of his class. Sam enjoys treating common sports injuries, and helping people understand how to prevent them from happening. He also has a passion for spinal issues, particularly intervertebral disc pathologies.