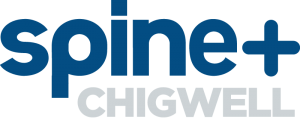 Chigwell Osteopathy & Physiotherapy Clinic
Call 020 8501 0937 to book an appointment
Call us if you would like an appointment or book on-line.
Consultations are also available in Spanish, Italian and Turkish.
Spine Plus in Chigwell can offer you specialist affordable treatment in all areas of Osteopathy and Physiotherapy, including Back Pain Treatment, Neck Pain Treatment, Sciatica Treatment, Shoulder Injuries, Sports Injuries, and Rehabilitation.
We are also a specialist centre for IDD Therapy, this is a latest highly successful and trusted non-surgical treatment for chronic back pain, sciatica and neck pain due to slipped or bulging discs.
You really don't have to suffer, call today, get assessed by one our specialists and get set on the road to recovery with East London's and Essex Finest Treatment Teams.
For more information please visit our Chigwell Osteopathy Clinic website.
| Manual Therapy: Osteopathy - Physiotherapy - Acupuncture - (Ultrasound Therapy) | Price |
| --- | --- |
| Initial Assessment only - no treatment (30 mins) | £48 |
| Initial Assessment & Treatment (60 mins) | £68 |
| Follow Up Treatment (30 mins) | £48 |
| Extended Follow Up Treatment (45 mins) | £70 |
| Extended Follow Treatment (60 mins) e.g. 2 or more areas / problems | £85 |
| Referral Letter / Short Report | £25 |
| Shockwave Therapy – Now available for patients who are insured with AXA PPP, Aviva and Cigna. | Price |
| --- | --- |
| Initial Consultation & Treatment (45 mins) | £85 |
| Follow Up Treatment (20 mins) | £48 |
| Expert Massage Therapy (from an Osteopath): Sports Massage / Deep Tissue / Remedial Massage | Price |
| --- | --- |
| 60 minutes | £85 |
| 45 minutes | £65 |
| 30 minutes | £48 |
| Osteopathy + Massage Mix | Price |
| --- | --- |
| An extended Osteopathy session to allow plenty of time to treat the whole body with soft tissue massage techniques as well as classic osteopathic mobilisation and manipulations (60 mins) | £85 |
| IDD Computerised Spinal Decompression Therapy – more info | Price |
| --- | --- |
| Initial Consultation Only (30 mins) | £48 |
| Initial Consultation and First Treatment (90 mins) | £95 |
| Single IDD Therapy Session (60 mins) | £82 |
| 10+ IDD Sessions Booked & Paid in Advance (save £5.00 per treatment) | £77 Per Session |
| Clinic Director (Manual Therapy +/- 1 : 1 Pilates) | Price |
| --- | --- |
| Initial Consultation & Treatment (60 mins) | £90 |
| Follow Up Treatment (30 mins) | £65 |
Robert Shanks - Osteopath & Clinic Director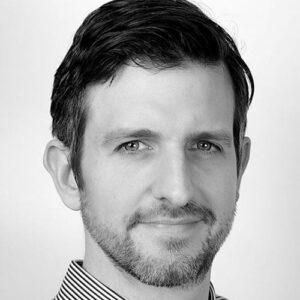 As company director and co-founder Robert is part of the driving force behind our multidisciplinary approach. Robert has been strongly influenced by his mother, a chartered physiotherapist with 40 years' experience. Robert graduated as an Osteopath in 2000 and subsequently furthered his education with several postgraduate courses, notably in medical acupuncture, electrotherapy and clinical Pilates (the latter with the renowned Australian Physiotherapy and Pilates Institute). As well as treating sports injuries and tension headaches, Robert's other main area of special interest is the management of patients with chronic low back pain and neck pain associated with disc problems.
Ann Shanks - Physiotherapist & Clinic Manager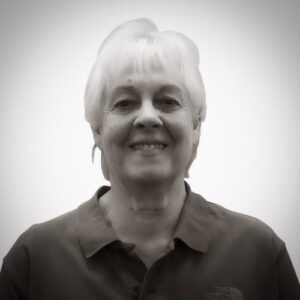 Ann is our head physio and the clinic manager at Chigwell. Ann used to work for the prestigious and world renowned "Bobath Centre", she has many years experience as both a physiotherapist and a physiotherapy manager in the NHS and private sectors. Ann, who is Robert's mother, works closely with our osteopaths and they with her, she helps coordinate the smooth running and patient management at all our clinics.
Noel Adams - Osteopath
Noel is a former Ireland martial arts champion in Tae Kwon Do. He now works as one of our osteopaths; his special interests include treating frozen shoulders, cranial osteopathy and "kineisio taping". As with all our osteopaths, Noel has completed postgraduate training in acupuncture for which he has an interest in both traditional Chinese and western medical approaches. Noel is available at our Chigwell Clinic on Tuesdays, Wednesdays and Saturdays.
Ben Medniuk - Osteopath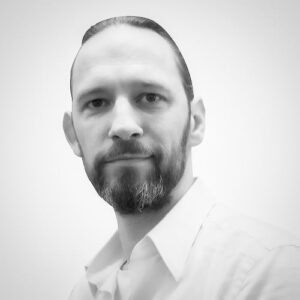 Ben is one of our most senior osteopaths, having worked at our Chigwell clinic for over 7 years. Ben is recognised by all (major) medical insurance companies including BUPA. Having supplemented his osteopathic training with post graduate courses in medical acupuncture and electrotherapy, Ben is able to offer treatment for a wide range of conditions using a combination of various approaches. His special interests lie in classical osteopathy and treatment of the elderly.
Juan Bedoya - Osteopath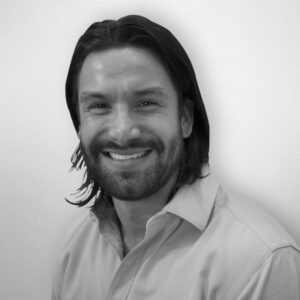 Juan is a highly skilled osteopath, massage therapist and personal trainer. He is currently our head trainer for clients requiring one to one corrective exercise sessions in order to build their core strength and spinal stability.
Akin Celik - Osteopath & Massage Therapist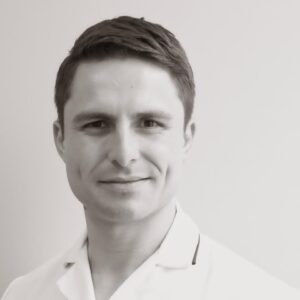 Akin originates from Turkey and in 2018 graduated from the University College of Osteopathy with a Masters in Osteopathy.  From a young age, he knew he wanted to be an osteopath having been treated by one following several injuries after a horse riding incident.
Additionally, he has many years experience in sports massage, medical acupuncture/dry needling, Kinesio and active taping which he can use to enhance his osteopathic treatments. Akin always aims to provide therapy with both enthusiasm and professionalism in an effort to encourage wellness in all his patients.
Veena Kudhail - Postural Therapist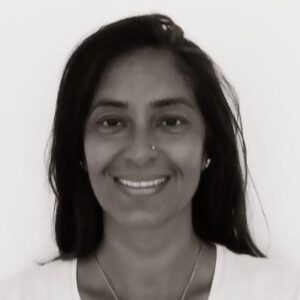 As a highly experienced and qualified Postural Alignment and Corrective Exercise Specialist, Veena's work involves identifying muscular imbalances in the body and then designing personalised corrective exercise programs. Veena is highly passionate about her work and is a valuable source of feedback and advice to the rest of our clinical team.
Mark Conway - Physiotherapist
Mark is a highly experienced and highly qualified physiotherapist. Mark worked for us for several years before taking a break to pursue senior roles in the NHS and to start a family…However is he is now back with us,
bringing even more enthusiasm and experience than he had before, especially since starting his training to gain qualifications in injection therapy. Mark has interests in sport and exercise alongside offering for a wide scope of (musculoskeletal) physiotherapy. Mark is an extremely empathetic practitioner and since re-joining Spine Plus he has been in high demand – so booking ahead is advised.
Phillipa Shanks - Receptionist
Denise Thurgood - Receptionist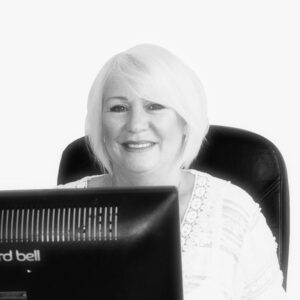 Dr Sajid Butt - Radiologist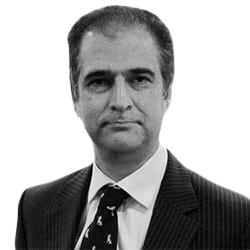 Dr. Sajid Butt MB BS, FCPS, FRCR. is one of the most experienced and well respected interventional radiologists in the UK specialising in musculoskeletal disorders, as well as working for the The Harley Street Spine Clinic he has lead role working for the NHS at The Royal National Orthopaedic Hosptial (RNOH), Stanmore. Dr Butt works in an advisary capacity to the therapists and clinicians at the clinic, he reports on all our MRI scans and other imaging and performs on-site image guided injections for our patients if and when this is required.
Facilities and Equipment
Treatment rooms, reception and waiting area and disabled access throughout.
Rehabilitation gym: commercial grade multigym, free weights, commercial cross bike, exercise resistance bands, strapping, physio balls, balance balls & cushions, foam rollers etc.
Retail items: Off the shelf orthotics, heel lifts, ice packs, orthopaedic pillows, orthopaedic supports and braces.
Mechanical and electrical therapy equipment: ultrasound, interferential, short wave, soft laser, lumbar traction, cervical traction.
2a Oak Lodge Ave, Chigwell, London | IG7 5HZ
2a Oak Lodge Ave, Chigwell, London | IG7 5HZ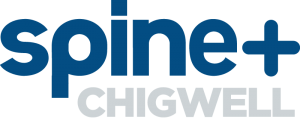 2a Oak Lodge Ave, Chigwell,
London | IG7 5HZ
+44 (0) 20 8501 0937
Email: [email protected]
Opening Hours
| | |
| --- | --- |
| Monday | 9am – 8pm |
| Tuesday | 9am – 8pm |
| Wednesday | 9am – 8pm |
| Thursday | 9am – 8pm |
| Friday | 9am – 5pm |
Arriving by bus
Our Chigwell clinic is only two minutes walk from Grange Hill underground station.
Parking
Free parking is available on site.

Back Pain Treatment | Spine Plus Clinic Chigwell | Essex | East London | London | Call 02085010937
Neck Pain Treatment | Spine Plus Clinic Chigwell | Essex | East London | 020 8501 0937
Shoulder Pain Treatment | Spine Plus Clinic Chigwell | Essex | East London | London | 020 8501 0937
IDD Disc Therapy | Spine Plus Clinic Chigwell | Essex | East London | London | 020 8501 0937
Shockwave Therapy | Spine Plus Clinic Chigwell | Essex | East London | London | 020 8501 0937
Plantar Fasciits Treatment | Spine Plus Clinic Chigwell | Essex | East London | Call 020 8501 0937
Sciatica Treatment | Spine Plus Clinic Chigwell | Essex | East London | London | Call 020 8501 0937
Medical Acupuncture Therapy | Spine Plus Clinic Chigwell | Essex | East London | London |02085010937
Massage Therapy | Spine Plus Clinic Chigwell | Essex | East London | London | London | 020 8501 0937