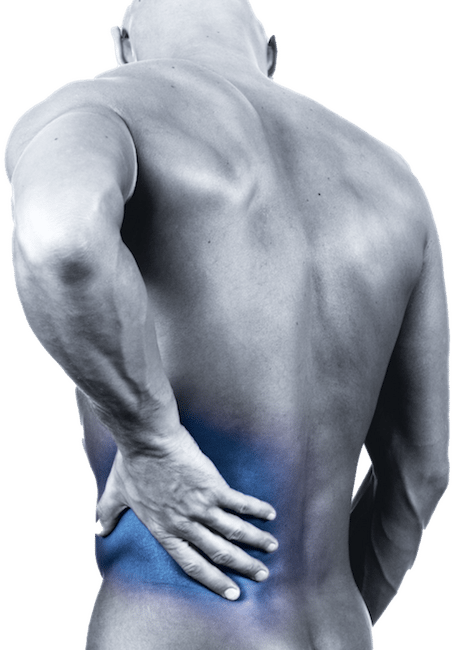 Our Osteopaths and Physios can offer you specialist affordable treatment in all areas of Osteopathy and Physiotherapy, including Back Pain Treatment, Neck Pain Treatment, Sciatica Treatment, Shoulder Injuries, Sports Injuries, and Rehabilitation.
We are also a specialist centre for IDD Therapy, this is a latest highly successful and trusted non-surgical treatment for chronic back pain, sciatica and neck pain due to slipped or bulging discs.
You really don't have to suffer, call today, get assessed by one our specialists and get set on the road to recovery with East London's and Essex Finest Treatment Teams.
For more information on our other sister clinics in Essex, please visit our Essex webpage.
Call us if you would like an appointment or book on-line.
Consultations are also available in Spanish, Italian and Turkish.

Computerised, Intervertebral Disc Decompression (IDD) Therapy is an advanced, non-invasive, spinal decompression therapy treatment and ALTERNATIVE TO INJECTIONS & SURGERY for spinal disc problems – Contact us via email TODAY ([email protected]) for your FREE copy of our IDD Therapy info pack or fill out the form below.
Certain types of headaches
60 min New Patient / Review Appointment will include the following:
Case history
Orthopaedic & neurological examination
Postural and Functional Movement Assessment
Working Diagnosis
Recommendations for tests to confirm diagnosis, if required (e.g. X-ray, MRI or ultrasound scan)
Treatment planning & bespoke rehabilitation advice
Commencement of Manual Therapy / Electrotherapy Treatment (as appropriate), see below for more details*
Cost: £78**
30 min New Patient Appointment: Assessment & Examination + Discussion of Treatment Options. (NB: May not allow enough time to start treatment). Cost £58
*+£7 supplement if Electro-Acupuncture Included
**+£20 supplement if TECAR, Shockwave and or Laser Therapy Included
---
30 mins Follow Up "Manual Therapy +/- Electrotherapy Appointment", will include one or more of the following:
Mini Re-Assessment
Spinal Adjustment (Manipulation)
Medial Acupuncture / Dry Needling (Intramuscular Stimulation)*
Soft Tissue Release (Advanced Massage) Techniques with Osteopath or Physio +/- Instrument Assisted Soft Tissue Release (e.g. "Graston Technique" & Others)
Bespoke rehabilitation
Kinesio Taping
Therapeutic Ultrasound Therapy
Laser Acupuncture
Cost: £58 (*+£3.50 supplement if Electro-Acupuncture included)
+ Advanced Electrotherapy including one or more of the following:
Cost: £20 Supplement
IDD SPINAL DECOMPRESSION THERAPY
(Optional) 15 min Telephone Consultation
– Discussion of symptoms and suitability to IDD Therapy
£0 FREE
60 Minute Initial Consultation +/- MRI Analysis
– Case history
– Orthopaedic & neurological examination
– Postural and Functional Movement Assessment
– Recommendation for any relevant tests if required (usually MRI, regular upright or dynamic)
– (Post) MRI Analysis to confirm diagnosis and establish precise IDD treatment plan*
– Treatment planning & bespoke rehabilitation advice (do's & don'ts)*
* Can be done as split session (after arranging any relevant MRI) – at no extra cost (i.e. 30 min assessment – MRI – 30 min MRI analysis report of findings and treatment planning)
Cost: £80
45 min IDD Therapy Session
– Infrared Heat Belt
– IDD Therapy Treatment
– Cryotherapy after IDD
Cost: from £80
+/- £30 for Bolt TECAR, LASER, Shock Wave Therapy.
For Chronic Tendon Injuries: Heel Pain (Plantar Fasciitis), Ankle Pain (Achilles Tendonitis), Knee Pain (Patella Tendonitis & Arthritic pain), Hip Pain (Trochanteric Bursiti), Lower Back and Sacro-iliac pain, Wrist & Elbow tendon Pain (Tennis / Golfers Elbow, Epicondylitis), Shoulder Pain (Calcific) Tendonitis of the Rotator Cuff.
30 min Treatment Time
Many times more powerful but less painful than Radial Shockwave Therapy
Penetrate twice the depth of Radial Shockwave Therapy
Supplementary Laser Therapy available at no extra cost
Can be used to treat (vascular) Erectile Dysfunction (separate protocol & fee structure)
Cost: £150 per session or course of 4 for the price of 3 (£450 for 4 treatmment)
---
25 mins Massage
Cost: £45
1:1 Pilates / Postural Therapy:

£47 (45 mins) –

Chigwell Clinic only.
Advance Liquid Joint Support | Collagen | Multivitamin with Ginger Supplement: £21
GP / Consultant Letter: £45
Ice Packs: £6.50
Back Pain Decoded (Book Written by Spine Plus Director, Robert Shanks): £25
Core Zero to Core Hero (Six Week video exercise program designed by Robert Shanks: £25
Onsite Physio Assessment Including Ultrasound Imaging (Scan) – from ESP Physio / Sonographer Jonny Wride: £115
Onsite Ultrasound guided Joint or Soft Tissue Injections (Steroid, Hyaluronic Acid, etc): £185 – £250
MRI Referral – For Gold Standard MRI Scan, including report from leading UK radiologist: £350
Company Director (Robert Shanks) Fees: Initial Appointment (approx 60 mins) £120 | Follow Up Appointments (30 to 45 mins) £85. (Please note Robert is currently still recovering from some recent orthopaedic surgery and pursuing some of his mentoring roles with other clinics, so is only seeing a very limited no of clients during 2023.
Robert Shanks - Osteopath & Clinic Director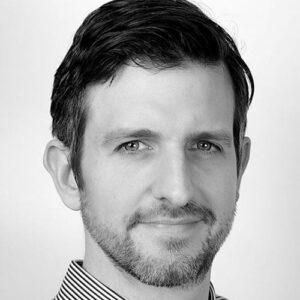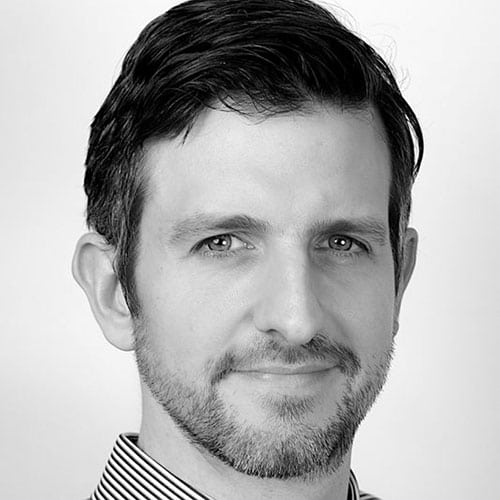 As company director and co-founder Robert is part of the driving force behind our multidisciplinary approach. Robert has been strongly influenced by his mother, a chartered physiotherapist with 40 years' experience. Robert graduated as an Osteopath in 2000 and subsequently furthered his education with several postgraduate courses, notably in medical acupuncture, electrotherapy and clinical Pilates (the latter with the renowned Australian Physiotherapy and Pilates Institute). As well as treating sports injuries and tension headaches, Robert's other main area of special interest is the management of patients with chronic low back pain and neck pain associated with disc problems.
Ann Shanks - Physiotherapist & Clinic Manager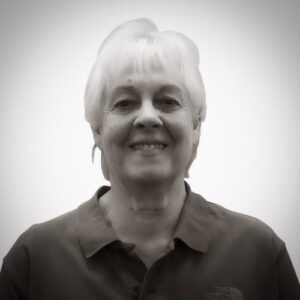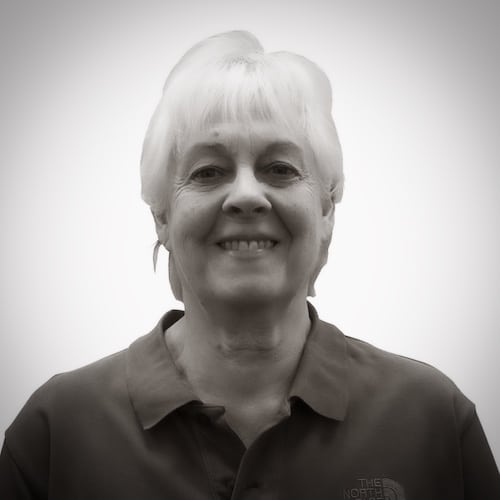 Ann is our head physio and the clinic manager at Chigwell. Ann used to work for the prestigious and world renowned "Bobath Centre", she has many years experience as both a physiotherapist and a physiotherapy manager in the NHS and private sectors. Ann, who is Robert's mother, works closely with our osteopaths and they with her, she helps coordinate the smooth running and patient management at all our clinics.
Ben Medniuk - Osteopath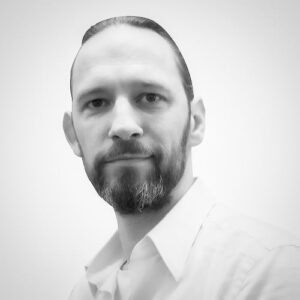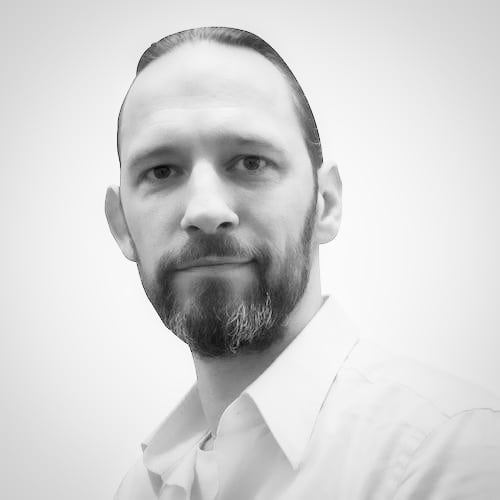 Ben is one of our most senior osteopaths, having worked at our Chigwell clinic for over 7 years. Ben is recognised by all (major) medical insurance companies including BUPA. Having supplemented his osteopathic training with post graduate courses in medical acupuncture and electrotherapy, Ben is able to offer treatment for a wide range of conditions using a combination of various approaches. His special interests lie in classical osteopathy and treatment of the elderly.
Akin Celik - Osteopath & Massage Therapist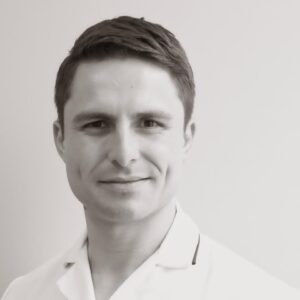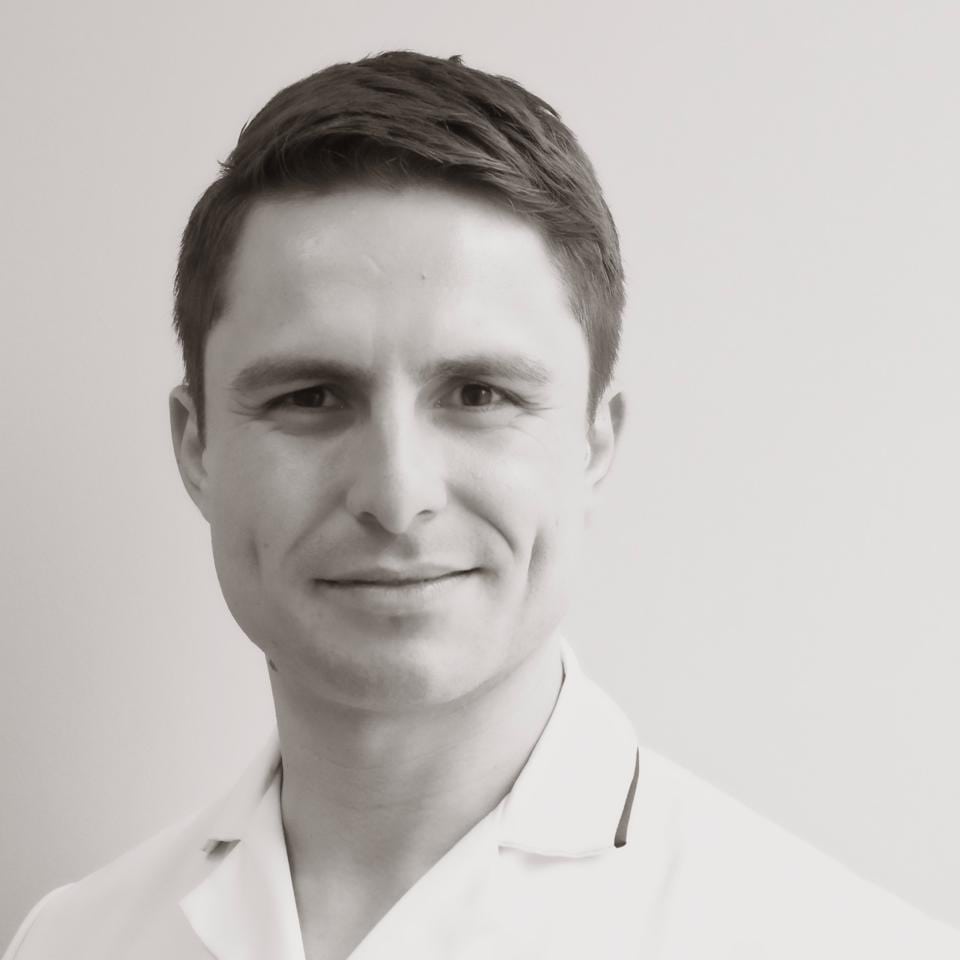 Akin originates from Turkey and in 2018 graduated from the University College of Osteopathy with a Masters in Osteopathy.  From a young age, he knew he wanted to be an osteopath having been treated by one following several injuries after a horse riding incident.
Additionally, he has many years experience in sports massage, medical acupuncture/dry needling, Kinesio and active taping which he can use to enhance his osteopathic treatments. Akin always aims to provide therapy with both enthusiasm and professionalism in an effort to encourage wellness in all his patients.
Matthew Irvine - Osteopath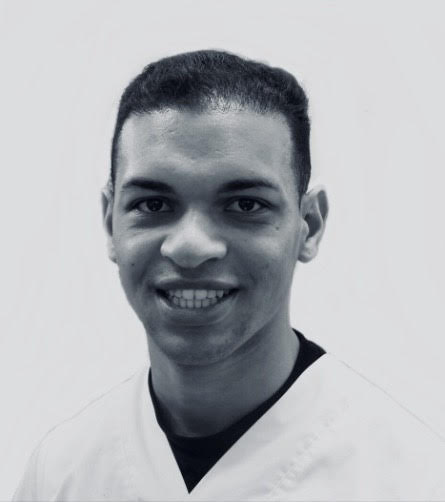 Matthew is a highly skilled Osteopath who uses his attention to detail to help with each and every one of his patients who come to see him here at spine plus. Matthew is very passionate about his approach to Osteopathy and how it can help all patients with their symptoms. Matthew's passion and drive to promote Osteopathy was highlighted when he was selected to be joined by a  few other elite students to study and train in Melbourne's prestigious Victoria university. It was here in Melbourne that Matthew first learnt  about the wonders of how shockwave therapy , acupuncture, dry cupping, intervertebral disc distraction (IDD) and ultrasound therapy could help him with his patients presenting symptoms.
Veena Kudhail - Postural Therapist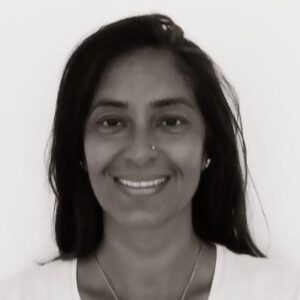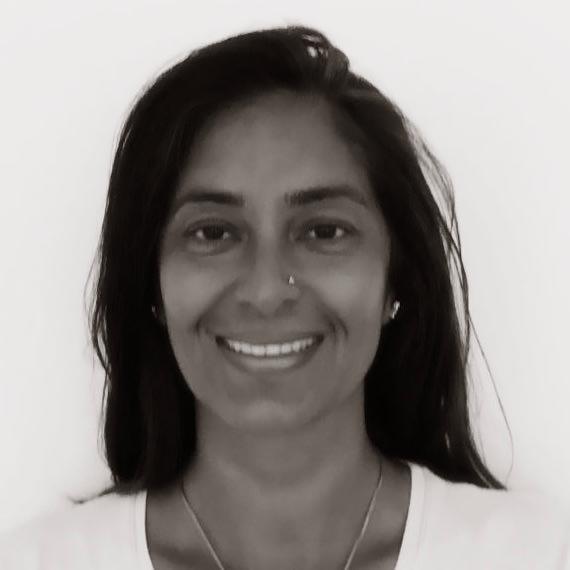 As a highly experienced and qualified Postural Alignment and Corrective Exercise Specialist, Veena's work involves identifying muscular imbalances in the body and then designing personalised corrective exercise programs. Veena is highly passionate about her work and is a valuable source of feedback and advice to the rest of our clinical team.
Denise Thurgood - Receptionist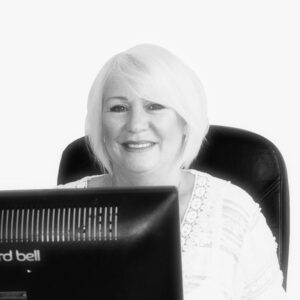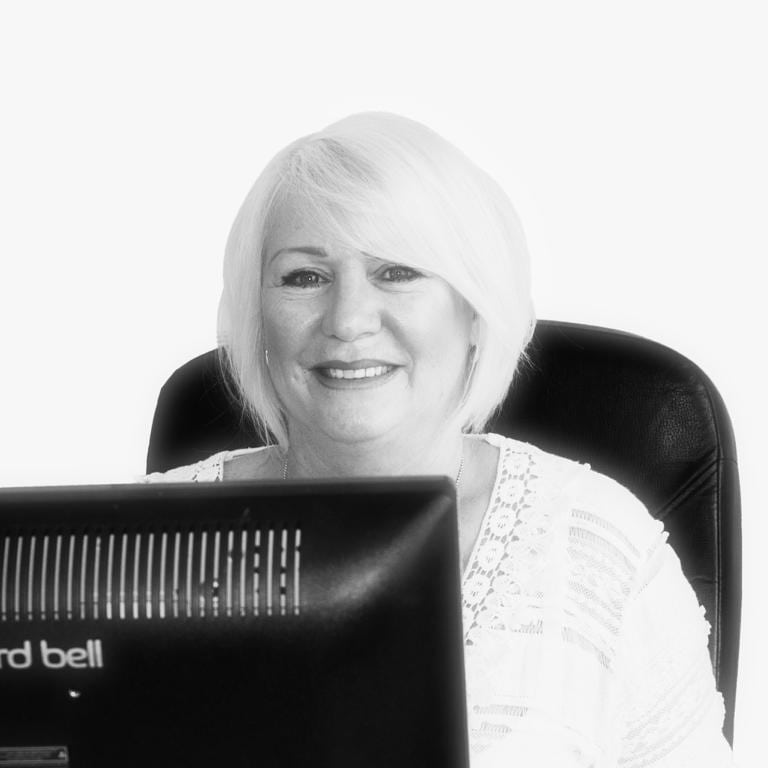 Louise Hodge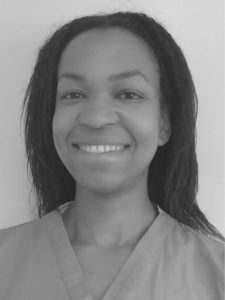 Louise's treatment approach is patient-centered and aims to integrate your goals and priorities into a taliored treatment plan that will enhance your capacity to adapt and recover. Having worked as a personal trainer for over 12 years she thrives on empowering her patients to make healthy lifestyle choices and guide them in preventative steps to achieve their goals for future health. Louise works at our Chigwell Clinic on Wednesday and Saturdays.
Panli Toure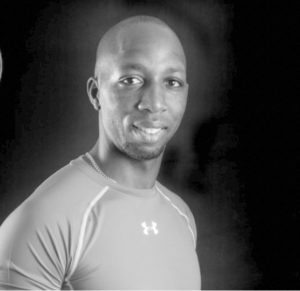 Panli, who is originally from Paris, is a highly skilled and highly trained massage therapist (and personal trainer). We actually head hunted Panli to work at Spine Plus' Chigwell & Woodford clinics due to our client demand for a really good massage therapist with healing hands, capable of delivery truly therapeutic, deep tissue massage full of the "feel good factor". Panli's natural abilities, previous training together with his in house training from Spine Plus incorporating some of our signature massage techniques, makes for an awesome combination and unrivalled massage experience. As well as having a super personality to match, that puts anyone at ease, Panli is an expert when it comes to food and nutritional advice by virtue of the fact he used to be a professional chef, having run his own highly rated restaurant. So as well as being able to serve up a great massage he can delivery a wealth of culinary tips!
Facilities and Equipment
Treatment rooms, reception and waiting area and disabled access throughout.
Rehabilitation gym: commercial grade multigym, free weights, commercial cross bike, exercise resistance bands, strapping, physio balls, balance balls & cushions, foam rollers etc.
Retail items: Off the shelf orthotics, heel lifts, ice packs, orthopaedic pillows, orthopaedic supports and braces.
Mechanical and electrical therapy equipment: ultrasound, interferential, short wave, soft laser, lumbar traction, cervical traction.
2a Oak Lodge Ave, Chigwell, London | IG7 5HZ
2a Oak Lodge Ave, Chigwell, London | IG7 5HZ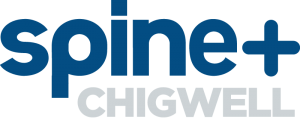 Request a call-back
The easiest way to make an inquiry or to book an appointment is to call the clinic on the number above. However to request a call back from us, please fill in the form below.
Opening Hours
| | |
| --- | --- |
| Monday | 8am – 8pm |
| Tuesday | 8am – 8pm |
| Wednesday | 8am – 8pm |
| Thursday | 8am – 8pm |
| Friday | 8am – 5pm |
| Saturday | 9am – 4pm |
Arriving by bus
Our Chigwell clinic is only two minutes walk from Grange Hill underground station.
Parking
Free parking is available on site.


When you step foot into any of our clinics, I promise you three things:
1. Patients Come First – The most important part of everything we do, is you. No matter who you are, everyone is a priority in our clinics.  We know you on a first term basis and, you will never be seen as just a number or a name on our list.
2. Transparency – We have totally transparent attitude to the service we provide, we are always open and honest with our advice. All the therapy team are hand picked and trained by me. Our clinics are equipped with the latest therapy technologies from gold standard brands. You'll never see gimmicky products, machines or services our clinics nor will we try and sell you bogus treatments that don't work. If we don't think something is worthwhile we won't advocate it or have it in our clinics.
3. We Never Stop Evolving – Our constant goal has always been and will continue to be to improve the experience for our patients, whether this involves expanding the services we offer or improving our skills and knowledge, we're always adding benefits and services to serve our patients best.
Don't take my word for it. These are my promises. Visit any of our clinics and see the team live up to them.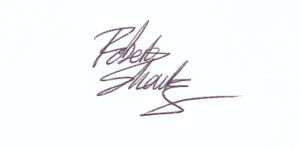 Robert Shanks
Founder & Director Spine Plus, Chigwell, Woodford & Hornchurch Clinics