Spine Plus provide Osteopathy in five modern clinics serving East London and Essex: Bow, Stratford, Hornchurch, Woodford and Chigwell. Techniques involve manual manipulation of the body, together with exercise and lifestyle advice, to help with a range of conditions such as back pain, rehabilitation from orthopaedic surgery, whiplash, repetitive strain (RSI) and sports injuries.
(Medical) Acupuncture as well as other modalities (including laser acupuncture and ultrasound therapy) are available from our Osteopaths at no extra cost. Once you've met one of our experienced Spine Plus Osteopaths, we'll be able to provide you with a range of treatment courses after analysing your symptoms.
All of our osteopaths are postgraduate trained and are extremely experienced giving reassurance to all of our patients. We will listen to your symptoms and provide you with the osteopathic care we recommend after thorough assessment, giving you the confidence to start your rehabilitation.
Whether it's soft tissue techniques – including massage – applied to sore tight muscles, or
medical acupuncture
, it's all down to your personal preference. Our osteopaths are also trained to use electrotherapy, including ultrasound, ideal for certain tendon and ligament damage.
We pride ourselves on our relationship with patients, attending to your needs and improve your wellbeing. You'll be given our gold standard of treatment, with a friendly and professional touch – that's the Spine Plus guarantee.
Osteopathy clinics in London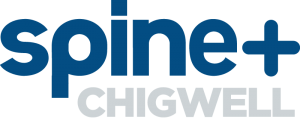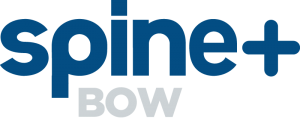 Bow
Chigwell
Woodford Green
Hornchurch
128 North Street, Emerson Park, Hornchurch, RM11 1SU
Background to Osteopathy Treatment
Osteopathy originated in America in the late 19th century and has developed in the UK within the private sector, outside of the hospital environment. Consequently, due to the lack of
contact
between doctors and osteopaths when training and in hospitals, most doctors in the UK have a poor understanding of exactly what osteopathy involves and can sometimes be sceptical or even wary of patients consulting osteopaths. This is largely unwarranted as in many respects osteopaths and physiotherapist work in very similar ways. Traditionally osteopathy focused on high velocity thrusts (HVT's) or "adjustments" to the spinal joints.
The misconception that osteopaths just click the joints of the spine, sometimes without warning, is still held by some people. However the truth is that modern osteopaths are trained in a wide variety of hands-on manual therapy techniques for ALL the muscles and joints of the body, not just the back. Furthermore, since osteopathy became a fully regulated profession in the UK over 10 years ago, osteopaths are now highly trained in diagnosing various sports injuries, neurological and orthopaedic problems using mainstream clinical methodology. Also, osteopaths are more aware than ever of contradictions to certain techniques and the informed consent of their patients.
Book your London Osteopath appointment today