Osteopath in Woodford, London
Call us if you would like an appointment or book on-line.
Consultations are also available in Spanish, Italian, Turkish and Czech.
Spine Plus in Woodford can offer you specialist affordable treatment in all areas of Osteopathy and Physiotherapy, including Back Pain Treatment, Neck Pain Treatment, Sciatica Treatment, Shoulder Injuries, Sports Injuries, and Rehabilitation.
You really don't have to suffer, call today, get assessed by one our specialists and get set on the road to recovery with East London's and Essex Finest Treatment Teams.
dhruve s.

I go to see Ed for my monthly adjustments, he is an excellent osteopath calm and relaxing environment and good value for money. Honest advice and the best thing of it all is that he will tell you how many treatments you need rather than most therapists that string you along week after week for more treatments. Top Chap and a great laugh during treatments highly recommend!

11/08/2017

Ramya R.

I had back pain and various doctor inspected and said I have disc buldge and prescriped pain killers and medications. I literally use to wake up with pain every single day.I'm so glad I found Dr Ed and his treatment worked like miracle. I don't have pain anymore. He exactly explains what's worng and treats so well. I still visit to make sure I'm all ok. He also suggests what physical activity and excercise to do to keep yourself healthy.Thanks Ed and Spine plus!

1/24/2018
| | Price |
| --- | --- |
| Initial Assessment only - no treatment (30 mins) | £50 |
| Initial Assessment & Treatment (60 mins) | £70 OFFER: £50 |
| Follow Up Treatment (30 / 45 / 60 mins) | £50 / £70 / £85 |
| Referral Letter / Short Report | £25 |
| Bespoke Exercise Videos | Included |
Shockwave Therapy -

Now available for patients who are insured with AXA PPP, Aviva and Cigna.

Price

Initial Consultation & Treatment (45 mins)
£85
Follow Up Treatment (20 mins / 30 mins)
£50 / £70
Expert Massage Therapy (from an Osteopath):

Sports Massage / Deep Tissue / Remedial Massage

Price

60 minutes
£85
45 minutes
£70
30 minutes
£50
| | Price |
| --- | --- |
| An extended Osteopathy session to allow plenty of time to treat the whole body with soft tissue massage techniques as well as classic osteopathic mobilisation and manipulations (60 mins) | £85 |
Clinic Director
(Robert Shanks, author of "Back Pain Decoded")

Price

Initial Consultation & Treatment (60 mins)
£95
Follow Up Treatment (30 mins)
£65
Diagnostic & Injection Procedures

(On site or at local partner clinics*- Contact us for more details)

Price

Ultrasound Scan (U/S)
For precise diagnosis of joint, muscle or tendon damage
£85
Steroid U/S Guided joint / Tendon injection
*£150
Dextrose Prolotherapy U/S Guided Injection
*£150
Hyaluronic Acid U/S Guided Joint Injection
£225
High Volume / Hydrodilitation U/S Guided Joint Injection
*£195
Autologous Blood (PRP) U/S Guided Tendon / Joint Injection
£295
MRI Scan
*From £295 (per part)
Robert Shanks - Osteopath & Clinic Director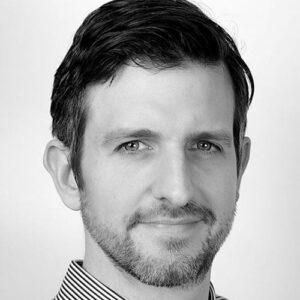 As company director and co-founder Robert is part of the driving force behind our multidisciplinary approach. Robert has been strongly influenced by his mother, a chartered physiotherapist with 40 years' experience. Robert graduated as an Osteopath in 2000 and subsequently furthered his education with several postgraduate courses, notably in medical acupuncture, electrotherapy and clinical Pilates (the latter with the renowned Australian Physiotherapy and Pilates Institute). As well as treating sports injuries and tension headaches, Robert's other main area of special interest is the management of patients with chronic low back pain and neck pain associated with disc problems.
Juan Bedoya - Osteopath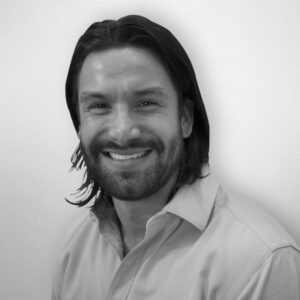 Juan is a highly skilled osteopath, massage therapist and personal trainer. He is currently our head trainer for clients requiring one to one corrective exercise sessions in order to build their core strength and spinal stability.
Dita Foltynova - Osteopath & Massage Therapist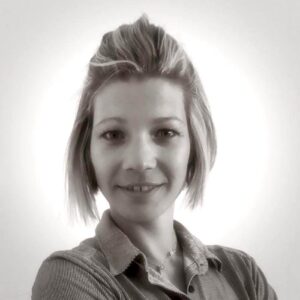 Dita recently gained a master degree from the University College of Osteopathy having previously worked as Sports Massage therapist for over 8 years. Dita is a keen sports woman and has competed in athletics, volleyball, swimming and cycling at professional levels. One of the greatest achievements has been to be a part of the physio team on the Ladies European Golf Tour for almost 3 years. Further to this she has been looking after ladies at Lee Valley Rowing Club including during the year they won a Hanley Cup (2016). Dita is passionate about tailoring treatments to each client individually whilst incorporating beneficial exercise routines and lifestyle choices.  Dita's focus is on general structural and functional approach using remedial massage & stretching, traditional osteopathic techniques and medical acupuncture. She also has experience using subtler techniques such as Cranial or Fascial work which can be used on all clients, including babies. She is currently in the process of extending her knowledge and skills in Paediatric Osteopathy.
Akin Celik - Osteopath & Massage Therapist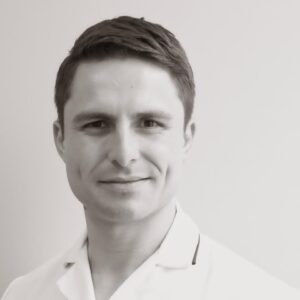 Akin originates from Turkey and in 2018 graduated from the University College of Osteopathy with a Masters in Osteopathy.  From a young age, he knew he wanted to be an osteopath having been treated by one following several injuries after a horse riding incident.
Additionally, he has many years experience in sports massage, medical acupuncture/dry needling, Kinesio and active taping which he can use to enhance his osteopathic treatments. Akin always aims to provide therapy with both enthusiasm and professionalism in an effort to encourage wellness in all his patients.
Facilities and Equipment
Treatment rooms, reception and waiting area, disabled toilet and disabled access throughout.
Retail items: ice packs, orthopaedic supports and braces.
Mechanical and electrical therapy equipment: ultrasound, interferential, short wave, soft laser, lumbar traction, cervical traction.
5 Jubilee Market St Barnabas Road Woodford Green | IG8 7BZ
5 Jubilee Market St Barnabas Road Woodford Green | IG8 7BZ

Opening Hours
| | |
| --- | --- |
| Monday | 9am – 8pm |
| Tuesday | 8:30am – 5pm |
| Wednesday | 9am – 8pm |
| Thursday | 9am – 8pm |
| Friday | 9am – 8pm |
| Saturday | 10am – 3pm |
| Sunday | 9am – 1pm |
Arriving by underground (tube):
We are located opposite Woodford tube station on St Barnabas Road.
Arriving by bus
Take either the 275 or 549 bus routes and disembark near Woodford tube station.
Parking
Free parking on site.