Our clinics in Chigwell, Woodford and Hornchurch are equipped with class III / IV Laser Therapy machines. This is sometime referred to as "Cold Laser" or "Low Level Light Therapy (LLLT)" (in the case of Class III Laser, <500 mW power output) or "High Intensity Light Therapy (HILT)" in the case of Class IV Laser (over 500 mw). These machines use laser light of specific wavelengths to increase "oxygen dumping" (uptake of oxygen from the blood stream to damage cells) and to stimulate certain enzymes in injured cells involved with energy production and healing.
This results in improved recovery time and quality from acute injuries, particularly muscle tissue. Our laser machines can also be used for "laser acupuncture" as an alternative to using acupuncture needles. Furthermore, recent studies have demonstrated how laser therapy can be used alongside and enhance other treatments such as shockwave therapy for tendon injuries and tendonitis.
Before deciding which Laser therapy machines to invest in at our clinics we trialled and researched many different types of laser machines from different manufacturers. 
We settled on machines (by MLS & Omega) that had excellent safety ratings and treatment parameters.
Our laser machines offer multiple wavelengths (905nm, 800nm and others) and power ratings that match the medical research demonstrating the clinical effectiveness of laser therapy. 
Furthermore we opted for machines that do not risk "over heating", whilst at the same time deliver sufficent
power at a suitable "pulse" allowing clinically effective treatment doses to be delivered quickly within standard appointment times and where appropriate allowing for therapy to be combined with other modalities such as ultrasound, shockwave or massage. 
Laser Therapy in Essex, East London, Hornchurch, Woodford, Chigwell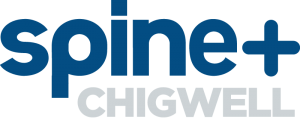 Chigwell
Woodford Green
Hornchurch
128 North Street
Emerson Park
Hornchurch | RM11 1SU
Frequently Asked Questions About Laser Therapy
Is Laser Therapy Safe? Yes. (Low Level Light) Laser is one of the safest treatment modalities available.
Has The Effectiveness of Laser Been Scientifically Proven? Yes.
There have been than 2000 studies published showing the clinical effectiveness of laser therapy. This includes more than one hundred rigorously controlled trials demonstrating the effectiveness of laser for many conditions. Study findings include:
70% reduction in Acute pain.
60% reduction in chronic pain.
Effective in 71% of cases of chronic low back pain. 
Wound healing (e.g. post operative and diabetic ulcers 55% greater on day 8 (compared to placebo).
Improved movement and sensitivity to pressure after each treatment in cases of knee injury.
Is Laser Therapy Painful? No, at least the machines we use are not painful in any way. 
How Many Sessions Will I need? Usually between 3 and 9 sessions.
What Conditions Respond to Laser Therapy? Laser works best for relatively superficial complaints in highly vascularised tissue (i.e. with a good blood supply, heres a list of some of the most common conditions we use laser on in our patients:
Post operative wounds
Diabetic skin ulcers
Grade 1 to 2 muscle tears
Muscle Strains
In conjunction with ultrasound and or shock wave therapy for tendon and ligament injuries such as plantar Fasciitis, rotator cuff damage, tennis elbow.
Book your London Osteopath appointment today