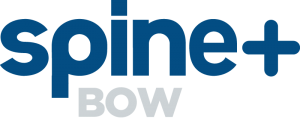 Osteopath in Bow
Spine Plus in Bow, can offer you specialist treatment in all areas of Osteopathy and Physiotherapy, including Back Pain Treatment, Neck Pain Treatment, Sciatica Treatment, Shoulder Injuries, Sports Injuries, and Rehabilitation.
You really don't have to suffer, call today, get assessed by our specialists and get on the road to recovery with East London's Finest Treatment Team.
Mark L.

Excellent spinal care service. Darren Chandler is a top rate osteopath and a helluva nice guy to boot.I live a forty minute drive from the Bow clinic and there are many osteopaths much closer to my home. The drive is certainly worth the extra effort.

2/10/2018

Garry V.

As a professional wrestler and martial artist for over 30 years my body was in a constant state of pain until I found Terry & Darren at Spine Plus! The treatments and advice I have recieved from them has been life changing! I couldn't recommend them more and I advice all my wrestlers and students at The London school of Lucha Libre to go to them if they have any spinal or musculoskeletal problems or just if they need a good deep tissue massage to iron out the aches and pains!

3/06/2019

Mihaela P.

I had a really bad back pain so I made an appointment with Darren. He is really nice, very calm and positive. He explained everything in terms I could underaunde and every massage or procedure. Obviously after just one session my back is absolutely fine. Plus he gave me execusese to do at home in order to prevent muscles to becine tebse again.

10/30/2018

Bianca D.

I had a 1 hour appointment with Darren. He fixed my problem in one session and explained the problem in terms that I could understand and be comfortable with. He fixed in 1 hour what Chiropractors haven't been able to do in 2 years. Seriously best money I have ever spent

5/29/2018

Trayce J.

I previously was seen and received treatment from Darren Chandler I believe over 12 yrs ago, and since then have always sung his praises of how fantastic he was and how he was the only Osteopath I had seen whom helped with my back problems, but lost touch of where he had moved on to. Until recently my partner has been suffering with his back and leg pains, which was diagnosed by GP that he had sciatica ( without being seen) so by chance I mentioned to my work colleagues how I wish I could find a previous Back specialist I had seen and cut a long story short coincidentally my colleague was one of his patients. So contacted him and we went to see him, eventually remembered me and saw my partner advised us on different options rather than an operation as advised by our GP. Darren has been tremendous, he has advised us thoroughly and has even made us extremely knowledgeable in the matter . Cannot forget Terry very kind, extremely helpful and welcoming. Thank you both for your 1st Class treatment, I would highly recommend Spin Plus and team, for there excellence in the service they provide.T. Joseph

11/05/2018
| | Price |
| --- | --- |
| Initial Consultation & Treatment (60 mins) | £65 |
| Follow Up Treatment (30 mins) | £50 |
| Clinic Director (Darren Chandler) | Price |
| --- | --- |
| Initial Consultation & Treatment (60 mins) | £90 |
| Follow Up Treatment (30 mins) | £60 |
| | Price |
| --- | --- |
| 90 minutes | £90 |
| 60 minutes | £60 |
| 45 minutes | £50 |
| 30 minutes | £35 |
Darren Chandler - Osteopath & Clinic Director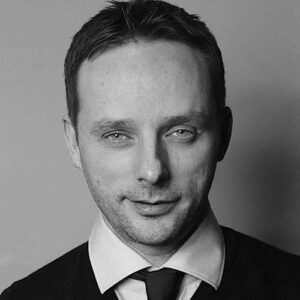 Darren teamed up with Robert in 2006 and together they established Spine Plus's London based chain of clinics. Prior to forming Spine Plus, Darren had been a national level badminton player and personal trainer, training many celebrities in London's West End. Darren studied at the British School of Osteopathy (BSO) where he was awarded the coverted student of year award in 2002. This was followed by training with the British Medical Acupuncture Society (BMAS) and courses in electrotherapy. Darren has a keen interest in clinical diagnostics and specialises in spinal, sports and work related injuries.
Terry Beach - Massage Therapist
Terry is renowned for his "magic hands" – he is a naturally gifted sports massage and deep tissue massage therapist. Terry's main days in Waterloo are Wednesdays and Fridays, although he is sometimes available on other days and for home visits. Terry is one of our newer recruits; however in the time that he has been with us, his reputation for no-nonsense, firm, effective sports massage has spread like wild fire! Terry has already helped several national level athletes and sports people achieve their goals.
Akin Celik - Osteopath & Massage Therapist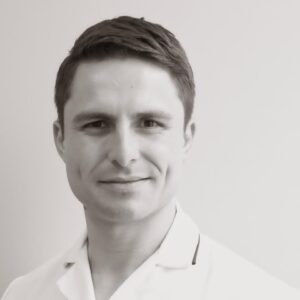 Akin originates from Turkey and in 2018 graduated from the University College of Osteopathy with a Masters in Osteopathy.  From a young age, he knew he wanted to be an osteopath having been treated by one following several injuries after a horse riding incident.
Additionally, he has many years experience in sports massage, medical acupuncture/dry needling, Kinesio and active taping which he can use to enhance his osteopathic treatments. Akin always aims to provide therapy with both enthusiasm and professionalism in an effort to encourage wellness in all his patients.
Dita Foltynova - Osteopath & Massage Therapist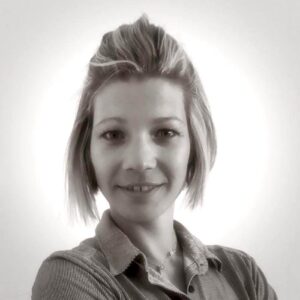 Dita recently gained a master degree from the University College of Osteopathy having previously worked as Sports Massage therapist for over 8 years. Dita is a keen sports woman and has competed in athletics, volleyball, swimming and cycling at professional levels. One of the greatest achievements has been to be a part of the physio team on the Ladies European Golf Tour for almost 3 years. Further to this she has been looking after ladies at Lee Valley Rowing Club including during the year they won a Hanley Cup (2016). Dita is passionate about tailoring treatments to each client individually whilst incorporating beneficial exercise routines and lifestyle choices.  Dita's focus is on general structural and functional approach using remedial massage & stretching, traditional osteopathic techniques and medical acupuncture. She also has experience using subtler techniques such as Cranial or Fascial work which can be used on all clients, including babies. She is currently in the process of extending her knowledge and skills in Paediatric Osteopathy.
Facilities and Equipment
Treatment rooms, reception and waiting area and disabled access throughout.
Rehabilitation gym: commercial grade multigym, free weights, commercial cross bike, exercise resistance bands, strapping, physio balls, balance balls & cushions, foam rollers etc.
Retail items: Off the shelf orthotics, heel lifts, ice packs, orthopaedic pillows, orthopaedic supports and braces.
Mechanical and electrical therapy equipment: ultrasound, interferential, short wave, soft laser, lumbar traction, cervical traction.
369a Roman Rd, London E3 5QR, UK
369a Roman Rd, London E3 5QR, UK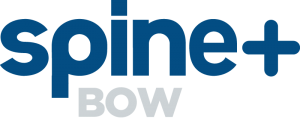 Opening Hours
| | |
| --- | --- |
| Monday | 9am – 8pm |
| Tuesday | 9am – 8pm |
| Wednesday | 9am – 8pm |
| Thursday | 9am – 8pm |
| Friday | 9am – 5pm |
Arriving by bus or tube
From Mile End Tube Station or Bow Road Station Its an 8-10 minute walk heading north to Roman Road.
From Bow Road DLR station a 339 bus heading towards Hackney stops outside the clinic. (5-7 minutes)
From Bethnal Green station a number 8 bus heading to Old Ford stops outside the clinic (5-7 minutes)
One minute walk from bus stops 8 and 339.