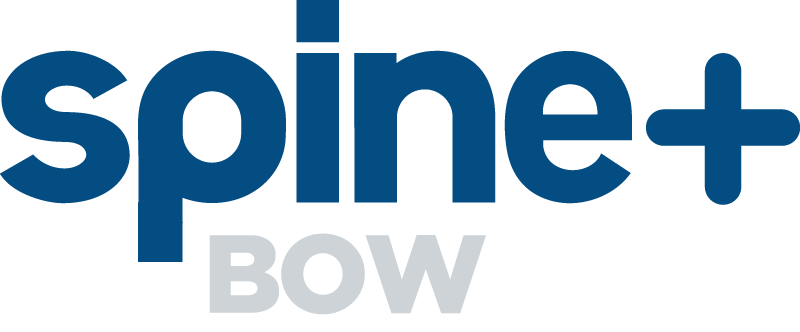 Call Us Today On 020 8980 9664
Spine Plus in Bow, can offer you specialist treatment in all areas of Osteopathy and Physiotherapy, including Back Pain Treatment, Neck Pain Treatment, Sciatica Treatment, Shoulder Injuries, Sports Injuries, and Rehabilitation.
You really don't have to suffer, call today, get assessed by our specialists and get on the road to recovery with East London's Finest Treatment Team.
Fees
| Manual Therapy: Osteopathy, Physiotherapy, Trigger Point (Medical) Acupuncture, Ultrasound Therapy – more info | |
| --- | --- |
| Therapist | Price |
| --- | --- |
| Initial Consultation & Treatment (60 mins) | £60 |
| Follow Up Treatment (30 mins) | £45 |
| Senior Therapist | Price |
| --- | --- |
| Initial Consultation & Treatment (60 mins) | £80 |
| Follow Up Treatment (30 mins) | £60 |
| Massage Therapy: Deep Tissue (Myofascial), Therapeutic & or Sports massage | Price |
| --- | --- |
| 90 minutes | £82 |
| 60 minutes | £55 |
| 30 minutes | £35 |
| Company Directors Fees | Price |
| --- | --- |
| Full spinal, orthopaedic & (spinal) MRI review, treatment &/or referral planning (60 mins) | £200 |
| Follow Up Appointment (30 mins) | £110 |
| | Price |
| --- | --- |
| Scan | £285 |
| Scan + Follow Up Consultation (60 mins) | £450 |
Clinicians
Darren Chandler, Co-Managing Director

Spine Plus was established in 2006 bringing together the expertise of Darren and Robert to form centres of excellence in back pain management through a chain of London based clinics.

Although Darren's training was Osteopathy based, his wider knowledge of the spine, skeletal system and then their pain management has far exceeded the normal sphere of the osteopathic practitioner, preferring the title "Back Pain Specialist", which better describes his exceptional knowledge of the symptomatic causes and effects of back pain. This was gleaned over many years whilst shadowing some of the country's leading consultants in spinal surgery, pain management and radiology.

This has put him in a unique position, offering bespoke therapy for various musculoskeletal conditions whilst advising on Spinal Surgery, Injections and treatments based on an individuals pathology.

Darren Lectures on spinal pathology, runs courses on interpreting MRI scans of the spine in correlation with clinical findings. He is also a regular contributor with in the press, Men's Health Magazine and appears on TV in an advisory context.
Terry Beach LSSM.Dip

Terry Beach is a qualified remedial and sports massage practitioner. Terry works regularly with both recreational and elite athletes of all ages and abilities. So, whether you are an active sportsperson or enjoy more of a passive involvement in sport, he will be able to offer you a massage treatment to suit your needs. As most people who have ever experienced Terry's deep tissue massage would agree he has "magic hands". Terry Beach is available by prior appointment at our Bow, central London and Essex clinics.
Lucy Jones

Lucy joined us in 2011 after graduation from the British School of Osteopathy. Since then she has completed her post-graduate Medical Acupuncture Training with the British Medical Acupuncture Society as already established herself a highly popular and competent therapist.
Ellie Walpole

Ellie joined us in 2014, she is truly gifted osteopath and daughter of Osteopath so manual therapy is in her blood.
Sam Boland

Sam is our newest member of the team. After studying a Bachelor of Science, his capacity to learn about the body grew. He then studied a masters in Osteopathy and gained a distinction, finishing top of his class. Sam enjoys treating common sports injuries, and helping people understand how to prevent them from happening. He also has a passion for spinal issues, particularly intervertebral disc pathologies.
Facilities and Equipment
Treatment rooms, reception and waiting area and disabled access throughout.
Strapping, physio balls, balance balls & cushions, foam rollers etc.
Retail items: Off the shelf orthotics, heel lifts, ice packs, orthopaedic pillows, orthopaedic supports and braces.
Mechanical and electrical therapy equipment: ultrasound, lumbar traction, cervical traction.
Find Us

98a Coborn Road, Bow,
London | E3 2DG
+44 (0) 208 980 9664
Satellite Secretary 0845 468 6088

Email: bow@spineplus.co.uk
Opening Hours
| | |
| --- | --- |
| Monday | 9am – 8pm |
| Tuesday | 9am – 8pm |
| Wednesday | 9am – 8pm |
| Thursday | 9am – 8pm |
| Friday | 9am – 8pm |
| Saturday | 9am – 5pm |
Arriving by bus or tube
Disembark either at Mile End tube station or Bow Road tube station on the Mile End Road and locate Coborn Road. Five minute walk from bus routes 25, 8 and S2. Five minute walk from Mile End underground station.
Parking
Parking is available on street. Please see local signs for parking restrictions and times.
Clinic Photos