Spine Plus currently provide physiotherapy from our two modern, outer London, clinics in Woodford and Chigwell. Both clinics are each very near a tube stations on the central line (Woodford and Grange Hill underground stations), parking is available on site.
As our name suggests we our physiotherapy for injuries and
conditions
of the spine, "Plus" the same expert (hands on) treatment and advice for
conditions
affecting rest of the body, everything from
tension headaches
to foot and ankle problems as well as sports injuries such tennis elbow, and Achilles Tendonitis.
Spine Plus clinics that provide Physiotherapy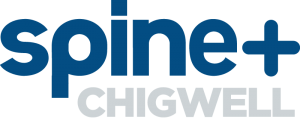 Physiotherapist For All
Our Physiotherapists have worked in prominent postgraduate positions in the NHS, in private sectors and for sports teams for a number of years. In addition they receive our own high standard of in-house training, making them exceptionally qualified to deal with any injury or rehab protocol. We also pride ourselves on the friendly and trust worth service provided by our therapists which all adds up to unrivalled Physical Therapy care.
Sports Physiotherapy
As well as treating acute pain and injury our physio's are trained to spot and treat injuries before they happen which is why we have gained a reputation amongst many sports men and women who visit Spine Plus either as part of their preparation before or after a sporting event or as part of an as on-going maintenance and injury prevention regime.
Book your London Physiotherapy appointment today
Background to Physiotherapy
Physiotherapy began originally as an extension of massage therapy in the United Kingdom. Physiotherapists used to work under the supervision of a surgeon in hospitals but as the practice of physiotherapy developed it grew into it's own separate profession, treating patients with injuries, illnesses or even after surgery. Physiotherapists not only provide massage but also offer ultrasound treatment, medical acupuncture, shockwave therapy, plus exercise routines and advice.