Call us if you would like an appointment or book on-line.
Consultations are also available in Spanish, Italian and Turkish.
Spine Plus Chigwell and Spine Plus Woodford can both offer you specialist affordable treatment in all areas of Osteopathy and Physiotherapy, including Back Pain Treatment, Neck Pain Treatment, Sciatica Treatment, Shoulder Injuries, Sports Injuries, and Rehabilitation. Our "On-Site" Services include the following (scroll the bottom of this page to see our current fees).
History of the clinics
Spine Plus Chigwell was established in 2000 by osteopath Robert Shanks. Originally under the name Chigwell Osteopathy Practice, this was later changed to Chigwell Osteopathy & Physiotherapy Practice when Robert's mother, a chartered Physiotherapist with over 40 years experience, joined the business, before the most recent branding change to "Spine Plus" to co-inside with the expansion of the company to include clinics in Woodford Green and Harley Street and the establishment of IDD Therapy Services in 2011. At that time Spine Plus was the 3rd clinic to offer IDD Therapy in the UK, today there are over 60 clinics throughout the UK (including spinal surgeons) offering IDD Therapy which is one of the fastest growing treatments for slipped discs and other degenerative disc problems. The Spine Plus group of clinics have a strong reputation for offering the latest therapies and services. More recently the clinics have introduced affordable Shock Wave Therapy (for tendon problems such as Calcific Tendinopathy and rotator cuff tendonitis in the shoulder, Tennis Elbow, knee problems and Achilles and Plantar Fasciitis) alongside the traditional hands on Osteopathy, Physiotherapy, Medical Acupuncture and Massage offered by a carefully selected and vetted therapy team of therapists. The Woodford and Chigwell clinics continue to be run by Robert and his family who have lived in the area for more than 40 years. The clinics have a strong ethos for applying family value and serve a very loyal local client base.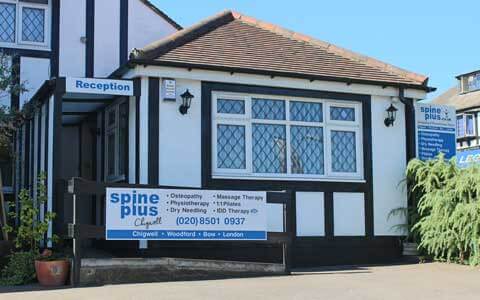 Treatment rooms, reception and waiting area and disabled access throughout.
Rehabilitation gym: commercial grade multigym, free weights, commercial cross bike, exercise resistance bands, strapping, physio balls, balance balls & cushions, foam rollers etc.
Retail items: Off the shelf orthotics, ice packs,  orthopaedic supports and braces.
Mechanical and electrical therapy equipment: ultrasound, interferential, soft laser, lumbar traction, cervical traction.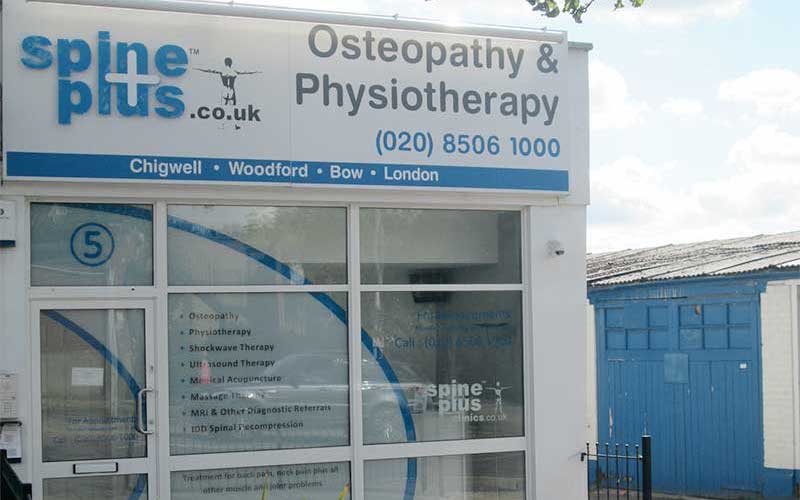 Treatment rooms, reception and waiting area, disabled toilet and disabled access throughout.
Retail items: ice packs, orthopaedic supports and braces.
Mechanical and electrical therapy equipment: ultrasound, interferential, short wave, soft laser, lumbar traction, cervical traction.
2a Oak Lodge Ave, Chigwell, London | IG7 5HZ
2a Oak Lodge Ave, Chigwell, London | IG7 5HZ
5 Jubilee Market St Barnabas Road Woodford Green | IG8 7BZ
5 Jubilee Market St Barnabas Road Woodford Green | IG8 7BZ
Lisa A.

"I love coming for physio treatments. Juan is very caring and I feel very confident in his programme of treatment. I always feel an improvement after each treatment and have recommended Spine Plus to quite a few people."

10/13/2018

N D.

A highly satisfactory care provided by a companionate, caring and highly skilled oesteopath (Juan). I have taken my brother here for several appointments to treat his back/shoulder pain. Couldn't have asked for a more thorough care. Absolutely recommend his/clinic.

3/13/2019

MICHAEL G.

Excellent techniques and results, I wouldn't hesitate to recommend Spine Plus to others. Rob has sorted out no end of problems for both myself and my wife, and we are really thankful to him.

10/14/2018

Ann M.

This practice is very commendable. The premises are very clean and airy.The practitioners are extremely well qualified, professional, efficient, yet also friendly and very helpful. The practitioners are very good at easing and curing one's aches and pains, as well as there being many pieces of equipment for that purpose.

10/15/2018

Sheena N.

Excellent treatment with a friendly and professional approach. Juan is very experienced and certainly knows his stuff! Each session is tailored to what you are feeling / require that week. With an impressive array of treatments and machines, the effects are instant and most importantly they work.Thank you Juan for fixing my back!

1/08/2019

Mohammed H.

I presented with low back pain and I have had a few treatment sessions with Mr Akin. Fantastic osteopath, very professional and very knowledgable. Symptoms have improved a lot.

1/24/2019

Karen B.

Osteopathy has worked wonders with my baby who was extremely unsettled and suffered from acid and renal reflux. Well worth the money. I only wish I took him sooner! The staff are lovely and Noel (who we see) is brilliant with Oliver. Thank you!

10/06/2018

Aminur C.

I've been going to Spine+ for a while now and they have been fantastic in helping me to manage my lower back pain and keeping me mobile. Juan has been seeing me since Ed moved on and he is fantastic. Very knowledgeable, friendly and enthusiastic. I don't know what I would do without them!

12/16/2018

Shell T.

I had been told for years I had TMJ in my jaw.. my jaw constantly clicked and pulled everytine I opened my mouth. I was advised a very expensive gum shield via my dentist which I hesitated to go forward with. After visiting Juan for the first time in his Chigwell Clinic, just like magic my jaw stopped clicking. I couldn't believe it. Years of discomfort and lock jaw and it was gone. My jaw since , after months , hasn't clicked. Excellent service and well worth a visit and consultation. Professional knowledgeable individual.

12/17/2018

Sue C.

I had suffered pins and needles in my right hand fingers continually for a few months. There were intermittent pains in my arm and neck. I was recommended to see Ben by a friend. After a few treatments, all pains, pins and needles, numbness etc was completely gone. Ben also taught me some exercises to do at home. Thank you Ben.

7/27/2018
Clinicians Available at Chigwell & Woodford
Robert Shanks - Osteopath & Clinic Director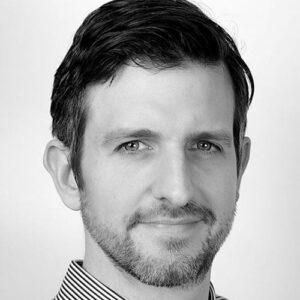 As company director and co-founder Robert is part of the driving force behind our multidisciplinary approach. Robert has been strongly influenced by his mother, a chartered physiotherapist with 40 years' experience. Robert graduated as an Osteopath in 2000 and subsequently furthered his education with several postgraduate courses, notably in medical acupuncture, electrotherapy and clinical Pilates (the latter with the renowned Australian Physiotherapy and Pilates Institute). As well as treating sports injuries and tension headaches, Robert's other main area of special interest is the management of patients with chronic low back pain and neck pain associated with disc problems.
Juan Bedoya - Osteopath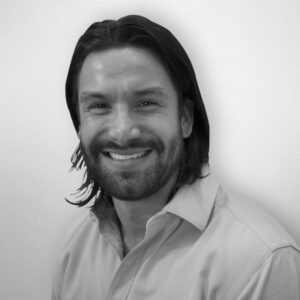 Juan is a highly skilled osteopath, massage therapist and personal trainer. He is currently our head trainer for clients requiring one to one corrective exercise sessions in order to build their core strength and spinal stability.
Akin Celik - Osteopath & Massage Therapist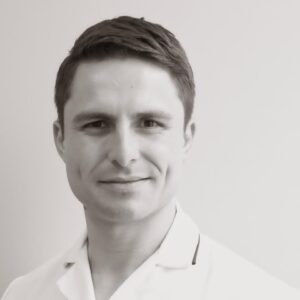 Akin originates from Turkey and in 2018 graduated from the University College of Osteopathy with a Masters in Osteopathy.  From a young age, he knew he wanted to be an osteopath having been treated by one following several injuries after a horse riding incident.
Additionally, he has many years experience in sports massage, medical acupuncture/dry needling, Kinesio and active taping which he can use to enhance his osteopathic treatments. Akin always aims to provide therapy with both enthusiasm and professionalism in an effort to encourage wellness in all his patients.
Clinicians Exclusive to Chigwell
Ann Shanks - Physiotherapist & Clinic Manager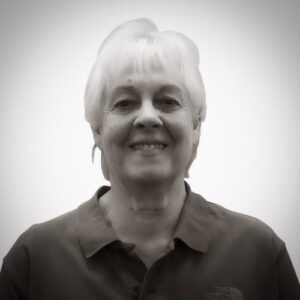 Ann is our head physio and the clinic manager at Chigwell. Ann used to work for the prestigious and world renowned "Bobath Centre", she has many years experience as both a physiotherapist and a physiotherapy manager in the NHS and private sectors. Ann, who is Robert's mother, works closely with our osteopaths and they with her, she helps coordinate the smooth running and patient management at all our clinics.
Noel Adams - Osteopath
Noel is a former Ireland martial arts champion in Tae Kwon Do. He now works as one of our osteopaths; his special interests include treating frozen shoulders, cranial osteopathy and "kineisio taping". As with all our osteopaths, Noel has completed postgraduate training in acupuncture for which he has an interest in both traditional Chinese and western medical approaches. Noel is available at our Chigwell Clinic on Tuesdays, Wednesdays and Saturdays.
Ben Medniuk - Osteopath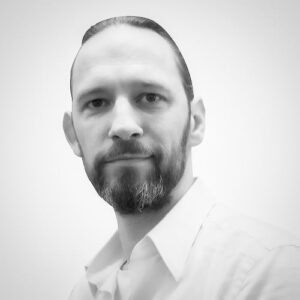 Ben is one of our most senior osteopaths, having worked at our Chigwell clinic for over 7 years. Ben is recognised by all (major) medical insurance companies including BUPA. Having supplemented his osteopathic training with post graduate courses in medical acupuncture and electrotherapy, Ben is able to offer treatment for a wide range of conditions using a combination of various approaches. His special interests lie in classical osteopathy and treatment of the elderly.
Mark Conway - Physiotherapist
Mark is a highly experienced and highly qualified physiotherapist. Mark worked for us for several years before taking a break to pursue senior roles in the NHS and to start a family…However is he is now back with us,
bringing even more enthusiasm and experience than he had before, especially since starting his training to gain qualifications in injection therapy. Mark has interests in sport and exercise alongside offering for a wide scope of (musculoskeletal) physiotherapy. Mark is an extremely empathetic practitioner and since re-joining Spine Plus he has been in high demand – so booking ahead is advised.
Phillipa Shanks - Receptionist
Denise Thurgood - Receptionist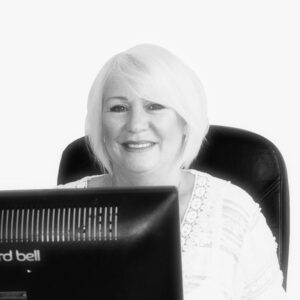 Dr Sajid Butt - Radiologist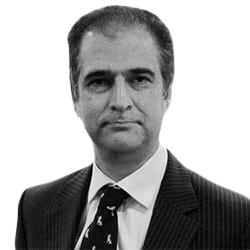 Dr. Sajid Butt MB BS, FCPS, FRCR. is one of the most experienced and well respected interventional radiologists in the UK specialising in musculoskeletal disorders, as well as working for the The Harley Street Spine Clinic he has lead role working for the NHS at The Royal National Orthopaedic Hosptial (RNOH), Stanmore. Dr Butt works in an advisary capacity to the therapists and clinicians at the clinic, he reports on all our MRI scans and other imaging and performs on-site image guided injections for our patients if and when this is required.
Clinicians Exclusive to Woodford
Veena Kudhail - Postural Therapist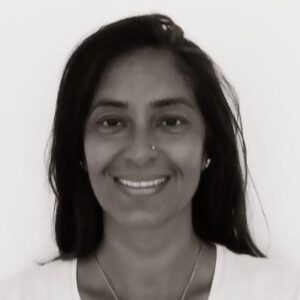 As a highly experienced and qualified Postural Alignment and Corrective Exercise Specialist, Veena's work involves identifying muscular imbalances in the body and then designing personalised corrective exercise programs. Veena is highly passionate about her work and is a valuable source of feedback and advice to the rest of our clinical team.
Dita Foltynova - Osteopath & Massage Therapist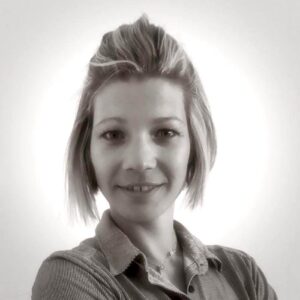 Dita recently gained a master degree from the University College of Osteopathy having previously worked as Sports Massage therapist for over 8 years. Dita is a keen sports woman and has competed in athletics, volleyball, swimming and cycling at professional levels. One of the greatest achievements has been to be a part of the physio team on the Ladies European Golf Tour for almost 3 years. Further to this she has been looking after ladies at Lee Valley Rowing Club including during the year they won a Hanley Cup (2016). Dita is passionate about tailoring treatments to each client individually whilst incorporating beneficial exercise routines and lifestyle choices.  Dita's focus is on general structural and functional approach using remedial massage & stretching, traditional osteopathic techniques and medical acupuncture. She also has experience using subtler techniques such as Cranial or Fascial work which can be used on all clients, including babies. She is currently in the process of extending her knowledge and skills in Paediatric Osteopathy.
Call our Chigwell clinic on
0208 501 0937
or
Call our Woodford clinic on
0208 506 1000
or